Private taxis are becoming popular among travellers who want to ride with comfort and ease. Booking a private taxi is better than taking a cab or driving your own car due to overcrowded roads and jam-packed parking lots in the UK.
Here are some qualities that private taxi services have, which ensure their passengers are happy and satisfied during the ride.
1. Reliable
Private taxis services need to be dependable and trustworthy. If a passenger has booked a taxi for a particular time, the taxi must reach the pick-up spot on time or earlier, but never late. Customers are often in a hurry to reach their destinations, and they have to be sure they can rely on a private taxi to be punctual and show up at the correct location.
2. Clean and Orderly
Another essential quality that all private taxi services must possess is following good hygiene practices. This includes ensuring that the taxi driver is clean and wears a well-fitting and neat uniform, and the vehicle is spotless and pleasant-smelling.
A clean taxi results in a better customer experience, so taxi providers should maintain organized and tidy cars with no leftover garbage on the floor mats, stain marks on the seats or handles, foul odours inside the space etc.
3. Hospitable and Professional
A passenger's experience revolves around the hospitability and professionalism of the taxi driver. Taxi drivers need to be trained to be polite and courteous to all their passengers to ensure customer satisfaction.
The driver must maintain a professional atmosphere throughout the ride, refrain from asking personal questions not related to the ride, and drive safely during the journey.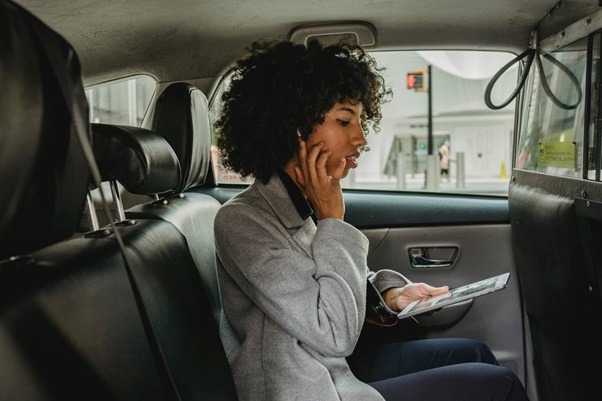 4. Problem Solver and Quick Thinker
There can be a number of unforeseen events during a car ride. A taxi driver must be quick on their feet and think of solutions to the problem. For example, if the taxi is stuck in a traffic jam for hours, the driver should think of an alternate route to take to reach the destination on time.
A customer will be happy if they know their driver is capable of solving common issues during the ride, acting quickly, staying calm under pressure, and delivering results.
5. Having Local Knowledge
A driver who has local knowledge of the city where they're transporting their passengers will ensure that travellers have a good experience during the ride. This local knowledge includes having current information about the city. For example, which highways are under construction, which roads have the most frequent traffic jams, which routes can cut travelling time, whether a recent accident has occurred on any roads causing authorities to block them etc.
If you want to travel comfortably in premier taxis with professionally trained and experienced drivers, get in touch with us at Go Comfort. We are a taxi service operating in Southampton and Hampshire. Book a private taxi with us and get to your location on time.