Enjoy Convenient, Comfortable, and Premium Airport Taxi Service
When you're traveling, the last thing you want is to be stressed and exhausted or flustered as you figure out how to get around. This is why our airport transfer services in Southampton and Hampshire UK are a great choice for you!
Available anywhere in Southampton and nearing areas, you will be received with a meet and greet with one of our drivers and get an excellent welcome. Our staff will also handle all your belongings and luggage and will make sure that you receive a completely seamless transport experience to your destination.
Our goal is to make your welcome as friendly, warm and as comfortable as we can, allowing you to soak up the beauty of London and Southampton without worrying about making it to your hotel in time, beating traffic, or worrying about fares and safety. you can book our airport transfers in advance, and our staff will do the rest!
Our experienced drivers will ensure that you arrive at your destination in time and you're exceptionally comfortable the entire way there. We have executive taxis, that are air-conditioned, comfortable, and have music too. They're also safe and secure, and each of our drivers is thoroughly verified before being hired.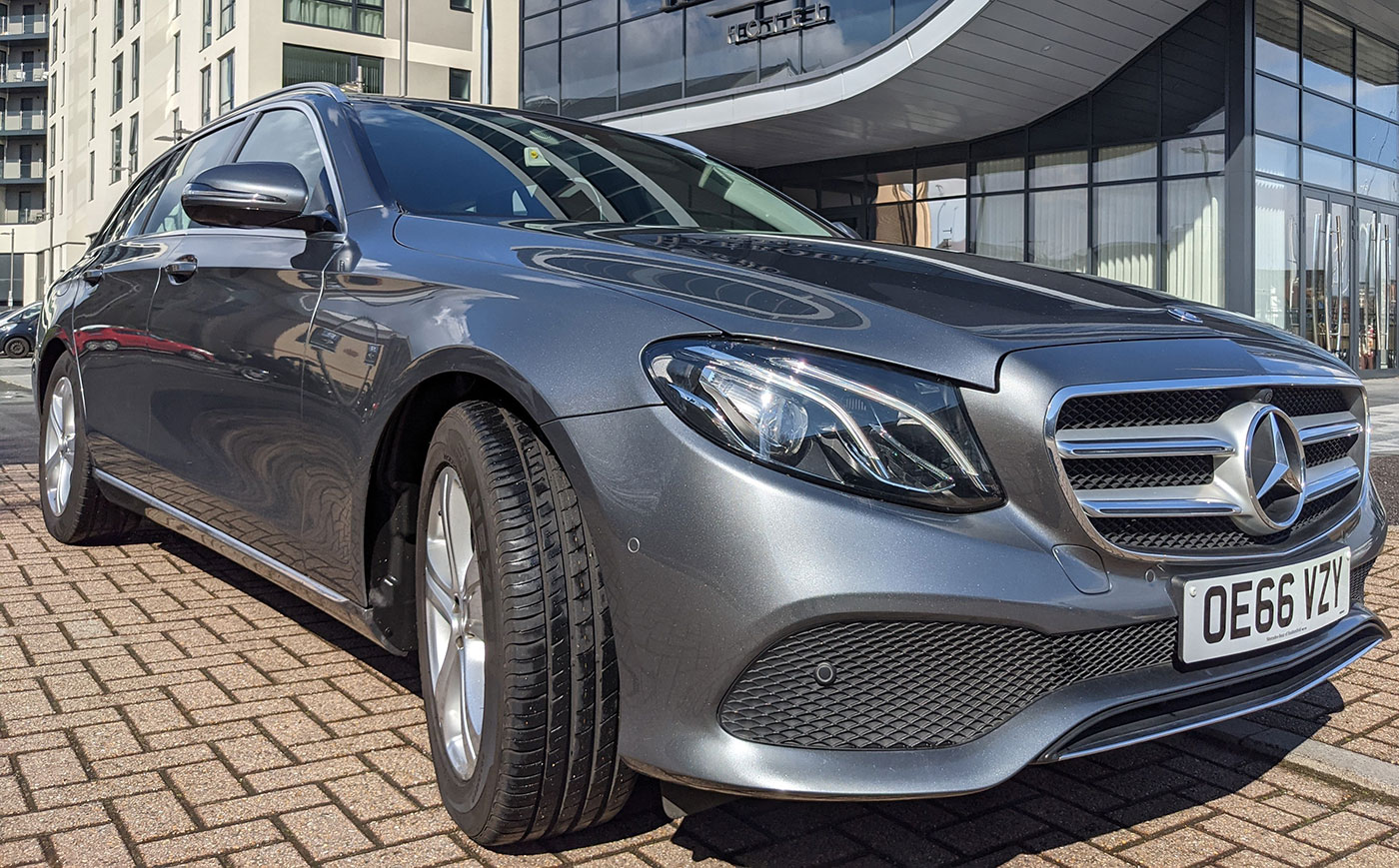 Get to Your Destination with Our Executive Taxi Services
There are dozens of things to focus on when you land, including figuring out how to get from the airport to your destination, managing your luggage, handling your kids if you're with family, contacting friends and relatives you might be meeting, and so much more.
We're here to help it make it more seamless and easier for you, thanks to our cohesive airport transfer services in Southampton and Hampshire, UK. You will be greeted and received by one of our trained staff members, who will then take care of your luggage and drive you anywhere you need to go.
You could head to the airport, a host's home, your cruise port, or even another local airport. It doesn't matter what your destination is; all that matters is that you'll be taken care of thanks to our executive taxis. Fully air-conditioned, comfortable, spacious, and extremely secure, you can sit back, relax, and let us take you where you need.
Don't worry about getting lost or worrying about reaching on time because our captains are excellent navigators and will take the safest, quickest route to your drop off location. Get in touch with us to schedule your airport transfers with us today!
Taxi Southampton to Heathrow, Southampton to Gatwick
Enjoy a Seamless Transportation Experience from Southampton to London
Our airport taxi service offers transportation services and airport transfers from Southampton to London, helping you arrive on time and ensuring you never miss a flight. Our skilled and expert drivers will receive you at Southampton airport and drive you to your destination, whether you have a connecting flight immediately or within a few days. We're available on a pre-booking basis, and you can get in touch with us for smooth transfers from Southampton to various locations in London, including City, Heathrow, Gatwick, Southend, Stansted, and Luton.
To learn more about our airport transfers from Southampton, Hampshire, to other cities and ports, get in touch with us or book a ride today!
Timely, Efficient, and Well-Timed Transfers from Southampton to Portsmouth
Forget the hassle of landing, looking for a cab service or bus to take you to your next destination, and get in touch with us for airport taxi services in Southampton. Our well-trained, experienced drivers will not only be waiting for you at arrivals, but they will also help you load your luggage and make sure your journey from Southampton to Portsmouth is efficient. Their job is to make sure you make it to your connecting flight right on time, and barring traffic or other unforeseen circumstances; we guarantee that you'll have the smoothest experience with us. Book your ride with us today!
Taxi Southampton Airport to Basingstoke
Hire Our Taxi Service to Get You From Southampton Airport to Basingstoke
Although it's less than 45 minutes away, airport transfers to Basingstoke need to be handled carefully. We do our best to make sure you're always on time, with room to spare. Our job is to help you travel in comfort, in a private, air-conditioned car, at your own pace. No relying on buses, trains, or generic taxis to get you from one airport to the next. If you're looking to schedule a timely, efficient, and reliable airport taxi service in Southampton, get in touch with us.
Taxi Southampton Airport to Newbury
Book Our Taxi Service for Easy Airport Transfers to Newbury
Have a flight to catch out of Newbury? Don't worry about a thing! Our executive taxis are always ready and available to assist you with airport transfers from Southampton to Newbury. You can book one of our taxis before your flight, and rest assured that our drivers will be waiting for you on arrival. We'll be there to receive you, help you with your luggage, and drive you to your transfer destination.
We're committed to making sure that your travel experience remains utterly relaxing and stress-free, so we'll handle it all!
Taxi Southampton Airport to Bournemouth
Looking for Reliable Airport Transfers from Southampton to Bournemouth? Contact us!
No more fussing about exorbitant taxi fares, unreliable cab services, and counting on friends, family, and public transport to get from Southampton to Bournemouth. If you're coming to town and need help with an airport transfer, book a ride with us. You can schedule your trip in advance, and our cars will be awaiting you on arrival. We'll make sure that you're settled in comfortably and driven to your destination or airport in Bournemouth for the smoothest, easiest, most efficient airport transfer.
Contact us today to know more about our services and how we can help you!