Never Miss a Beat with our Cruise Transfer Services
Being on a cruise is incredibly exciting, but it can be stressful if you need to take a transfer to another destination or to get to your port. Whether you're flying for a cruise transfer in Southampton or Hampshire UK, or you're headed somewhere else, you can rely on us to get you there. We're offering some of the best transportation services in the region!
Our trained staff ensures that you reach your cruise port on time and exactly when you need to, and your whole journey there is incredibly comfortable. With spacious cabins, comfortable seats, and various features for entertainment and comfort, our executive taxis are perfect for cruise transfers.
If you're sharing transport with other cruisers, it's easy to book our premium cabs and travel in style. We'll make sure you get to the port you need or from your cruise port back to the airport. If you're headed on a journey, let us be a part of it and make it everything you need and more.
You'll never feel like your trip has even briefly stopped; no fussing about logistics and transport; it's smooth sailing–before you're even aboard!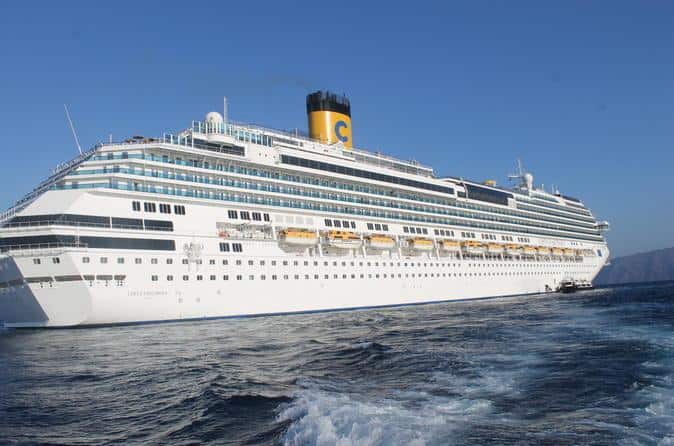 Sit Back, Relax, and Let Us Drive You to Your Cruise Port
Excited to be heading out to sea and exploring what the world has to offer? It's one of the most incredible experiences anyone can head-on, and we only want to make it better for you.
It's a great choice for anyone looking to head on a relaxing escape without the hassle of planning and logistics. Our cruise transfers in Southampton and Hampshire UK are perfect for travellers looking for a convenient, comfortable, and reliable transport option.
Whether you're flying in and need a ride to the cruise port or arriving at the port here and need to get to the airport, or your home or hotel, book a cruise transfer with us, and we'll help you. From handling your baggage to making sure you arrive at your port or destination on time, our premium taxis are just what you need to be comfortably transported.
Kickstart your vacation easily with our executive transportation services that guarantee comfort, relaxation, and convenience. Book ahead of time and get the best vehicles and services in the region. Contact us to make a reservation with us. We're more than happy to help you!