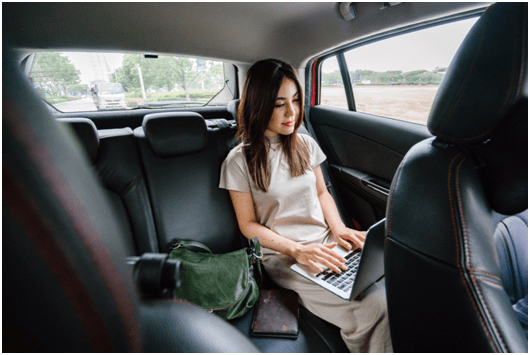 Business executives already have a lot on their minds when it comes to travelling. It takes a lot of prep time to be ready for business travel. The majority of excursions will run successfully, but without careful planning, things may not always go smoothly!
Business travel could entail travelling in the local region for some people, but it could also refer to visiting clients and potential business partners internationally. However, no matter where you're headed off to, you're always going to need some essential tips that'll make your trip go smoothly. Let seasoned and experienced business executives tell you the top travel tips for business travel.
Don't Forget To Get Travel Insurance
This may seem self-explanatory and evident, but many people tend to forego this option. For your peace of mind, you should get proper and thorough travel insurance coverage before you jet off anywhere. This is particularly crucial while travelling abroad as medical bills can be very expensive.
Remember to check in with your insurance company to see if your plan includes business travel. A lot of plans do, but there's no harm in double-checking. It's possible that your employer has business travel insurance that covers you, but you shouldn't assume anything. So make sure to check in with your insurance company or discuss with your human resources department.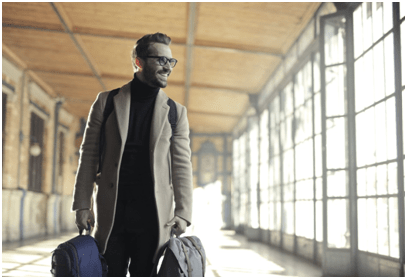 Travel Lightly and Keep Essentials In Your Carry-On Luggage
While travelling for work and needing to travel or take airport transfers, aim just to take your carry-on kit. This is a real time-saver and saves you from waiting for your checked luggage at the carousel. This is notably practical for short business travels overseas when you just need to bring bare necessities and can travel light.
If you're travelling for an extended period, you may be unable to evade checking luggage. Keep all important possessions and necessities in your carry-on bag in this scenario. It's also good to prepare in advance by keeping your trip basics packed beforehand.
Pro Tip: Keep your phone chargers and adapters neatly tucked in your travel essentials bag so you won't rush to pack them up at the last minute or forget them.
If you're flying, you can use the online option to check in ahead of time to prevent long lines at the airport. You could even have the option of selecting your seat ahead of time. Another way you can be energy- and time-efficient is to keep your boarding pass saved in your phone instead of going through the hassle of getting it printed. This way, you'll always have it on hand and won't even risk losing it.
You should also book any rental vehicles ahead of time or get an airport taxi so you'd have a car ready for you all the time. With or without the added difficulty of needing to go through the entire procedure at the destination, those lines may be long. So, it's always better to be prepared.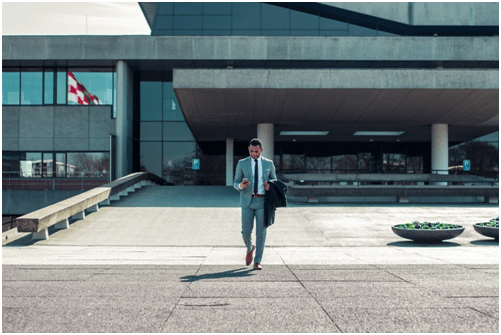 Only Bring The Essentials
When you have to travel for work, you're almost always in a hurry and tensed about meetings, so it's common to overlook some of the travel necessities you'll need. Most of us have forgotten to bring our charging cable on a work trip. This is one of the tasks on your to-do list that should be prioritised. Although it's become a lot easier to charge your phone wherever you are, it's nice to have your own devices.
It's sensible to make a list of what you'll need on your trip so you can check it when you're organising your bag. If you're flying abroad, keep in mind that fluids and toiletries must be under a particular volume (100 ml) and kept in a clear plastic zipper bag or a Ziploc bag. These amenities can be costly to purchase at the airport, but you can order them ahead of time. Once you purchase them, you can always refill and use them again.
If possible, pack ahead of time and don't leave anything to the last second, as you're ready to board your airport taxi. Rushing about to make it to flights on time guarantees that you will overlook something important. Keeping this in mind, always depart early for the airport or your trip. Check for traffic issues in advance. You can always look for updates on social media platforms where individuals talk about local concerns and difficulties.
Unforeseen events occur occasionally, and they cannot always be prevented. Researching your location and doing some pre-trip research, on the other hand, may frequently help you avoid embarrassing and stressful situations. You don't want conferences to be cancelled because you missed a plane, couldn't get to an airport transfer on time, or had to reschedule your conveyance.
Schedule Direct Flights Whenever Feasible
Taking several flights to a single location is one of the most time-consuming activities, and then you have to worry about airport transfers. Yes, direct flights aren't always the right or only option available for many destinations. You should opt for this whenever possible so that you can save time and avoid tedious layovers.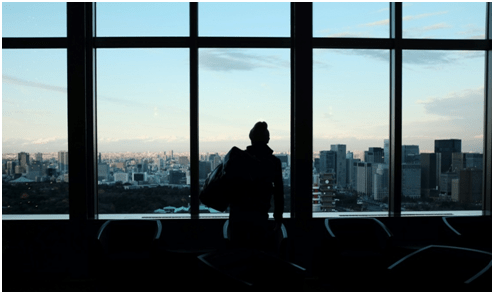 Travel time is a strenuous factor and can take up most of your day or night, particularly if it includes many time zones and international journeys. Waiting at a terminal feels like waiting for days or booking hotel accommodation for an extra night can add a significant amount of time to your journey. Nonstop flights are the solution to these issues.
Scheduling direct flights has additional advantages: it saves time and money and is also environmentally friendly. If the company you work for has committed to reducing carbon emissions, this can be beneficial. While it may be hard to avoid travelling for business, modest changes, including a direct-flight plan, can make a significant impact.
If you're an avid business executive traveller searching for a reliable taxi service, Go Comfort is the right choice. We strive to provide the most relaxing airport transfers and taxi services in Southampton and Hampshire, UK. We also offer executive chauffeur services so that you can arrive in style. For bookings, reach out to us.